Dan Habib, Producer/Director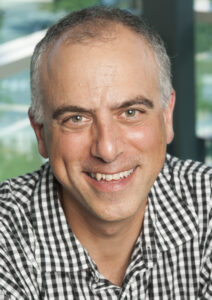 Dan Habib (pronounced "Habeeb") is the creator of the award-winning documentary films Including Samuel, Who Cares About Kelsey?, Mr. Connolly Has ALS, and many other short films on disability-related topics. Habib is a filmmaker at the University of New Hampshire's Institute on Disability. He has recently released his new documentary, Intelligent Lives, which examines our society's narrow perceptions of intelligence.
Including Samuel was broadcast nationally on public television stations in the fall of 2009, and Who Cares About Kelsey? aired on public television in the fall of 2013. Both films were nominated for Emmy awards. Including Samuel has been translated into 17 languages and is used as a teaching tool worldwide.
Before joining UNH in April of 2008, Habib was the photography editor of the Concord Monitor (NH). In 2006 and 2008, he was named the national Photography Editor of the Year and has been a judge of the Pulitzer Prizes and the Best of Photojournalism. He is a six-time New Hampshire photographer of the year and his freelance work has appeared in Time, Newsweek, and the New York Times. In 2012, Habib received the Champion of Human and Civil Rights Award from the National Education Association, and in 2013 he received the Justice for All Grassroots Award from the American Association of People with Disabilities. In November 2013, Habib delivered a TEDx talk titled "Disabling Segregation" on the benefits of inclusion to students without disabilities.
In 2014, Habib was appointed by President Barack Obama to the President's Committee for People with Intellectual Disabilities—a committee that promotes policies and initiatives that support independence and lifelong inclusion of people with intellectual disabilities—and served on the committee until 2017.
Habib and his wife, Betsy, live in Concord, New Hampshire with their sons Isaiah, 24, and Samuel, 20.
Kelsey Carroll, Film Subject

Kelsey has dealt with tremendous challenges in her life, including homelessness, self-mutilation, ADHD, abuse, and anxiety. While a student at Somersworth High School in New Hampshire, she was suspended for dealing drugs at age 13, and did not obtain any educational credits as a freshman, resulting in being held back to repeat her first year of high school. She was considering dropping out of school and was a likely candidate for the juvenile justice system. However, through intensive self-directed planning and wraparound supports at Somersworth High (a PBIS school), Kelsey began the transformation from a struggling, defiant student to a motivated, self-confident young woman. Kelsey, now 24, has presented on behalf of the film at more than 60 conferences and events, in 17 states, and for more than 10,000 people, including the U.S. Department of Education and the National Association of School Psychologists.
Kathy Francoeur, Film Subject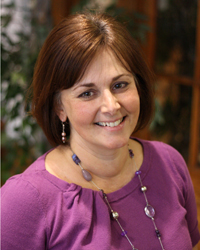 When Kathy Francoeur began working as the Crisis Intervention Counselor at Somersworth High School, she had no idea of the impact that one particular student would have on her life. Kelsey Carroll was challenging and complex, and after stepping into Kathy's office for the first time, a bond was formed between mentor and student. Francoeur, along with an assembled team of trusted adults, began to meet weekly with Kelsey, encouraging her to discuss her dreams and her fears, and together identifying the steps needed for Kelsey to graduate and realize her goals. Throughout this process, Kathy also became a surrogate mother to Kelsey, reaching out to her in times of academic and personal crisis with empathy and practical guidance—continually encouraging Kelsey to discover what she wants out of life, and who she is beyond her ADHD, her past, her family, and her relationships.
Rick Baitz, Composer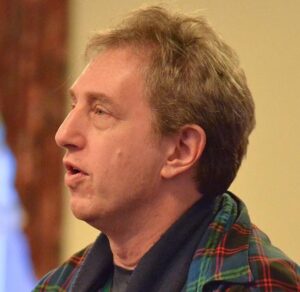 Rick Baitz composes for multiple platforms, from the concert stage to film, dance, and theater. His concert works have been performed across the US, Europe and Latin America. Recent film credits include HBO's The Vagina Monologues, the Sundance-honored The Education of Shelby Knox, and National Geographic's acclaimed specials The New Chimpanzees and Heart of Africa. Raised in Los Angeles, Rio de Janeiro and Durban, South Africa, Rick has worked as a deckhand on a dredger in Durban and a cab driver in New York City. Formerly Director of Composition Studies at Columbia College Chicago — where he also taught film scoring — he is currently Faculty Chair of the MFA in Music Composition at Vermont College of Fine Arts, and Director of BMI's advanced film music workshop, "Composing for the Screen", in New York City.
Rose Rosenblatt, Film Editor & Story Consultant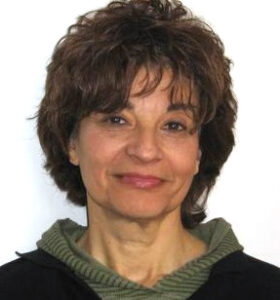 Rose Rosenblatt wears multiple hats as a producer, director, and editor. In 1991, she formed Incite Pictures/Cine Qua Non with Marion Lipschutz and together they have produced long format documentaries on social and cultural issues. Projects include: Young Lakota; The Education of Shelby Knox — Sundance FF (Best Cinematography), SXSW (Audience Award), Full Frame, Miami Gay and Lesbian FF (Jury Prize) Human Rights Watch FF (POV 2005); Live Free or Die — Human Rights Watch FF, Woodstock FF (POV 2000); Fatherhood USA (PBS 1998); The Abortion Pill (PBS 1997); The Trenchcoat Gang, truTV (2003); and Code Blue: New Orleans on The Learning Channel (2001). Recently Rose was the script consultant and editor for Body and Soul, nominated for Best Short Documentary category for the Academy Awards.
Diego Siragna, Film Editor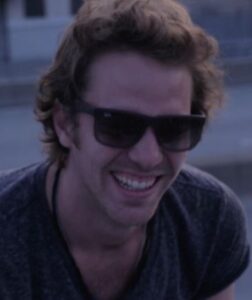 Diego Siragna is a New York City based Film, Commercial & Documentary Editor with over seven years of professional experience. He recently partnered with Shabier Kirchner and Samantha Scaffidi, forming Part 7 Studios, LLC. They are tailored to handle all Post-Production needs, working with a slew of in-house talent and freelance professionals to bring projects to life and to audiences worldwide.